College Panhellenic (CPH)
A Letter from Our President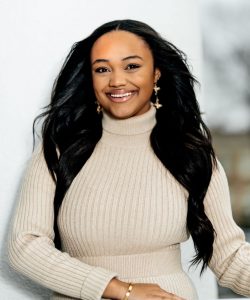 To the incoming new member class, my name is Kasia Hosey, and I serve as the current College Panhellenic President. On behalf of the entire Ole Miss Panhellenic community, I want to extend a warm and gracious welcome to each and every one of you. Congratulations on your acceptance to the Flagship, and I hope that your experience here grants you growth, accomplishment, and a sense of home!
Our Panhellenic community consists of almost 5,000 women across 11 NPC organizations. The young women within this community are undeniably exceptional and strive to bring about change, endorse empowerment, and leave a mark in Oxford and on the world. We offer opportunities to find a sisterhood that prioritizes your values and encourages you to aim for excellence in all your endeavors – during your undergraduate years and beyond.
Ole Miss Panhellenic is committed to creating an inclusive and supportive environment for all its members. We stand firm in fostering a culture of diversity, equity, and inclusion; therefore, it is an expectation that our members be respectful and accepting of one another, regardless of differences in backgrounds, beliefs, and perspectives. The community also holds its women to a high scholastic and philanthropic standard. Each chapter has its own degree of academic excellence that should be met, and a host of resources are provided to ensure that the expectations set are achievable. Because of our members' hard work and dedication, our community GPA is consistently higher than the campus-wide GPA. Just as important, the Panhellenic community is overwhelmingly dedicated to service and philanthropy. Our members are heavily involved with both local and national causes that have a positive impact on the future of our world. With engagement in various student organizations and numerous philanthropies, we aim for our members to become stewards of their resources and to invest in things they are passionate about.
Being a Panhellenic member is truly a transformative experience, and it is my hope that our community is able to cultivate your growth and advancement here at Ole Miss! Beyond the tangible skills that you are sure to accumulate here, I hope that you can discover your true potential and become the best version of yourself. Be present in your now, enjoy each and everyexperience, and soak up each lesson that you will inevitably learn. As you find your home away from home, know that you have a support system that extends beyond your chapter house in the Panhellenic Council! We are here to love, advocate, and care for you!
The Panhellenic Council and I want to reiterate our excitement about your enthusiasm in joining our community and are here to help guide your journey as you need! We hope you find our website useful, educational, and easy to navigate. If you have any questions about our community, recruitment, or want to be involved in Panhellenic, please reach out to us at collegepanhellenic@olemiss.edu or call the Office of Fraternity and Sorority Life at (662)-915-7609.
Hotty Toddy and Go Greek
Kasia Hosey
2023 College Panhellenic President